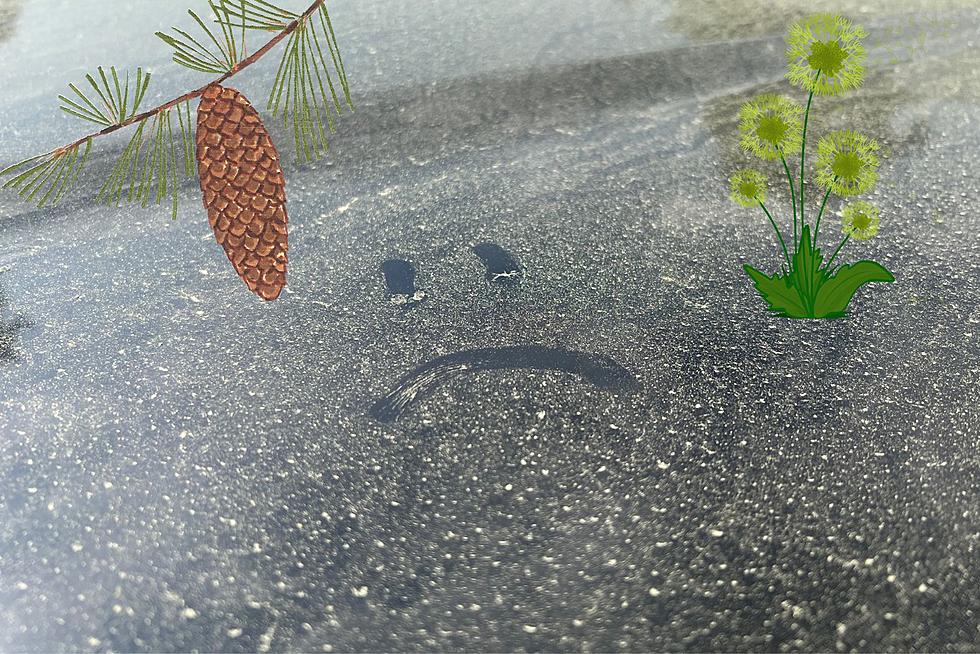 The Great Pollination Of East Texas Has Begun
tsm/canva
The never-ending pollination of East Texas begins
Yellow is already coating everything
What can you do for allergies?
Just like that, it's already Spring in East Texas. Though it doesn't officially begin until Monday, March 20th the tale-tale signs are all there.
Just days ago we had cold temperatures and a lot of rain. Now we are drying out and warming up so pollen is falling all over everything.
Owning a black vehicle in this most annoying of seasons is just a bad look. Never mind keeping your vehicle clean, think of your sinuses.
Clear Out Your Sinuses With This Quick Trick
If you put a finger on the bridge of your nose and hold your tongue to the roof of your mouth for 30 seconds it could clear you up. Some people massage the face from inside the cheeks to get relief.
I usually do an entire face and neck massage routine to get things flowing. After years of taking allergy medications to deal with the pollen in East Texas, this works for me, and I've quit taking them.
Wasps Are Everywhere In East Texas Now
With all the pollen in the air, flying stinging bugs are also back in full force. I have already counted 4 small wasps nests of many different species around the station.
Start checking the eves and overhangs on your property now and get ahead of these critters making large homes and becoming a nuisance.
Hopefully, you have purchased stock in nasal spray, wasp spray, and car dusters by now. It's going to be a messy spring, and it just gets better with the "bad" Daylight Saving Time starting this Sunday morning March 12, 2023.
LOOK: The Blue Bonnets Of Texas
Here are 10 things every Texan should know about the State Flower of Texas Bluebonnets
10 Texas Cities With The Best And Worst Drivers, '1' Is Closer Than You Think
Data is based on National Highway Traffic Safety Administration fatal crash statistics. These are the 10 best and worst cities in Texas for driving.